Sofia has an extensive public transportation network, consisting of Underground, bus, tram and trolley lines. Detailed information about schedules and stops can be found here.
A single ticket for any mode of transport costs 1.60 BGN, and can be purchased at most stops, or if you have exact change, from the driver. Metro tickets are at the same price, but are of different type and are not valid for the above-ground transport, and vice versa. Since every vehicle you use on your ride needs to have a separate ticket, we recommend purchasing a 3 day pass for 6 euro, or a day pass for 2 euro. These passes are sold at the metro stations and are valid for unlimited travel on any vehicle. Day passes can also be bought online here.
When using above-ground transportation with a paper ticket, you need to punch it in as soon as you get on the vehicle, and keep it with you in case a conductor requests to inspect it. Daily passes do not need to be punched, electronic cards are presented to the conductor for inspection if required.
As of a few months ago, Google Maps has support for the Sofia public transportation system and can provide routes.
All public transportation runs from about 5 am to midnight. A limited night bus service is available in between, or you can use a taxi.
This is a comprehensive article about the available public transportation and how to use it.
Uber, and other shared travel companies are not licensed and do not operate in Bulgaria.
Underground (Metro)
Undoubtedly the most convenient and fastest mode of public transportation is the Underground (Metro). It has two lines, and there is a Metro station immediately outside the airport Terminal 2 exit.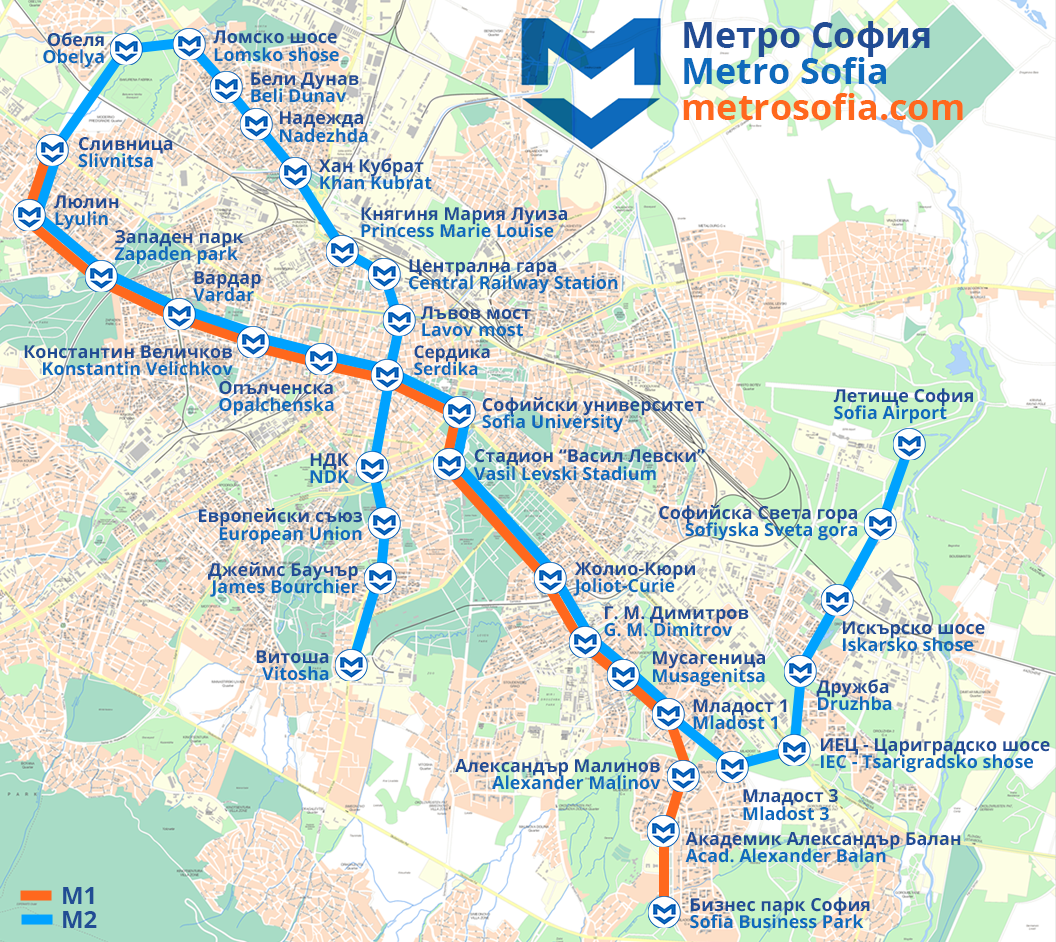 Detailed information about Metro tickets, maps and schedule can be found here.
Taxi service
Taxi's in Sofia are abundant and relatively affordable (a ride from the venue to the city center would cost around 10-15 EURO). To avoid getting overcharged or receiving poor service, we recommend using one of the established and licensed companies, such as OK Taxi or Yellow Taxi. It is recommended to ask your hotel or the restaurant to call you a taxi, rather than hail one off the street.