Welcome to LDAPCON 2017 edition!
We all waited for this news: the 6th Conference on LDAP, Directory Services and Identity Management will take place in Brussels, Belgium, on October 19th and 20th, 2017.
Bienvenue en Belgique! Country of fries, chocolate, waffles and beer, of course.
Topics of interest will include service design, LDAP schema, protocol enhancements, server technology and client programming.
There will be ample opportunities to meet other LDAP specialists including the central figures in the development teams of many well-known server products.
Booking is open. There are also opportunities for commercial sponsorship that will be of interest to companies working in related areas.
This year, the event will be organized by Benoit and Paola from Opensides, the Belgian specialist of LDAP.
Sponsors
Platinum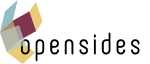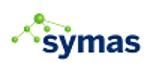 Silver








Media Sponsors